Adam Campos is a Licensed Professional Counselor and Supervisor (LPC-S) and has been practicing counseling for over 12 years. He is a graduate of St. Mary's University and received his Master's degree in Community Counseling in 2006. He enjoys working with children (ages 3 & up), adolescents, adults, families, and couples. He utilizes various approaches in counseling, including Cognitive Behavior Therapy, Person-Centered Therapy, and Solution-Focused Brief Therapy. He specializes in men's issues, child and family therapy, marriage/couples/relationship therapy, substance abuse disorders, depression, bipolar disorder, anxiety, trauma/PTSD, behavioral problems, school problems, ADHD, parenting solutions, and grief/loss to name a few. He is also a Certified Special Education Teacher and has over 10 years of experience working with children requiring special education services, behavioral needs, implementing and IEP (Individualized Education Plan), and understanding of ARDs. During his spare time, Adam enjoys bike riding, martial arts, reading, and video gaming.
Roxane Marines, MA, LPC, RPT
Roxane Marines is a Licensed Professional Counselor (LPC) and Registered Play Therapist (RPT). Roxane has been a mental health professional for over 12 years and has worked in a variety of settings with clients of all ages including very young children, adolescents, adults, families, and elderly. Roxane obtained her Master of Arts degree in counseling at UTSA in 2006 while working with local children and families coping with disabilities, abuse/neglect, and domestic violence at three different local agencies concurrently. Her undergraduate work in Psychology included participation in a literacy research study with local middle school students. Over recent years Roxane has provided mental health assessment and consultation to families involved in local community programs and schools including Head Start, Early Childhood Intervention, Early Head Start, and local independent school districts. Roxane specializes in relational, family, and parenting issues helping families cope with anxiety, trauma, adjustment disorders, autism, special needs, and communication and behavioral disorders such as ADHD. Roxane believes that the human spirit can achieve healing and change in an environment that is nurturing, genuine, and accepting of every person as a unique and important individual.
Alexander "Alex" Portillo, MS, LPC-S
Are you looking to change your life and ready to get back on track to where you need to be. I want you to know that you can and the first step is doing something different! I am a experienced licensed professional counselor and board certified supervisor. I have years of experience working with individuals, families, marriage/couples counseling, crisis and trauma work, substance abuse issues, mandated clients, and geriatric counseling. I am passionate about helping others and believe that everyone has their own unique strengths to solve their problems. I hope to be a part of your journey to make new changes that will improve your life!
Albert Combs, MA, LPC, NCC
Albert Combs is a Licensed Professional Counselor (LPC) and a National Board Certified Counselor (NCC). He received his Master's degree in counseling from the University of Texas at San Antonio and has been practicing counseling for over 7 years. After many years of government service, counseling is Mr. Combs' second and most rewarding career. Albert views counseling as a collaborative effort between a therapist and a client. His desire is to help each individual on a journey of self-exploration leading to a greater level of self-awareness. Self-awareness opens the door to action and change which is what most individuals are pursuing when they seek counseling. The client is always allowed to determine the direction of therapy with the therapist identifying client strengths and resources along the way. Albert's approach to counseling is to integrate the physical, emotional, mental and spiritual aspects of each client into their counseling sessions. Albert would be considered an eclectic counselor because he borrows techniques from a variety of theoretical systems. Depending on the needs of the client, Mr. Combs might use Solution-focused Therapy, Motivational Interviewing, Cognitive Behavioral Therapy (CBT) or Gestalt Therapy. Mr. Combs is a teacher and practitioner of mindfulness. Mindfulness means maintaining a moment-by-moment awareness of our thoughts, feelings, bodily sensations, and surrounding environment. Studies have shown that practicing mindfulness, can bring a variety of physical, psychological, and social benefits. Mindfulness increases positive emotions while reducing negative emotions and can help with anxiety and depression. Albert also has extensive training in hypnotherapy and has helped individuals with trauma, addiction and anxiety by using hypnotherapy. Mr. Combs has a wide range of experience in counseling. He has worked with the chronically mentally ill, chemical dependence, anxiety, depression and grief. He has extensive experience working with active military and veterans with PTSD as well as other types of trauma. Mr. Combs has provided successful counseling to adolescents, couples and families in relational, communication and conflict resolution skills.
Nicole Iredale, MA, LPC, NCC
Nicole Iredale is a Licensed Professional Counselor (LPC) and Nationally Certified Counselor (NCC). She received her Bachelor of Science degree in Psychology from Louisiana State University in Shreveport in 2004, and earned a Master of Arts degree in Community Counseling from The University of Texas San Antonio in 2012. She specializes in working with adolescents (ages 13 and up), adults, couples, and families. Her primary specialty areas include the following: Personality Disorders, Mood Disorders (including Depression, Bipolar & Related Disorders), Schizophrenia Spectrum & Other Psychotic Disorders, Anxiety Disorders, Trauma & Stressor-Related Disorders (including PTSD), Dissociative Disorders, Obsessive-Compulsive & Related Disorders, Impulse Control & Conduct Disorders, Adjustment Disorders, and other disorders related to difficulties with mood and emotional instability. She also has experience working with adolescents and adults diagnosed with Autism Spectrum Disorders, the LGBTQ community and related issues, gender-related issues and concerns, anger management, conflict resolution, bereavement, and co-dependency. Her counseling style is best described as individualized to meet the needs of each client through the use of eclectic techniques from different theories of counseling to promote emotional well-being for each client. Preferred techniques include Dialectical Behavior Therapy (DBT), Cognitive Behavioral Therapy (CBT), Person-Centered Therapy (PCT), and Solution-Focused Brief Therapy (SFBT) to help clients overcome personal difficulties.
Marci Fox-Bonilla, MA, LPC
Marci Fox-Bonilla is a Texas board Licensed Professional Counselor (LPC). She received her Master's in Counseling at the University of Maryland while her husband was stationed in England, and her Bachelors of Science at Park University while she was serving on Active Duty in the US Air Force. Marci has been in private practice for over 13 years working as a counselor, with her concentration in adolescence, individual, adult and school counseling. Marci uses a variety of techniques in therapy ranging from Cognitive Behavioral Therapy to Solution Focused Brief Therapy to help her clients reach their goals. Marci loves traveling, gardening and reading!
Yesenia Guerra is a Licensed Professional Counselor, with 10 years of counseling experience. Throughout the course of her counseling career, she has worked with children, youth and adults, and has led psycho-educational and process-oriented groups. A majority of her counseling experience has centered on grief, trauma, violence prevention, codependency, and recovery. In addition, during 6 years of her counseling career, while working with the homeless population and recovering addicts, she developed and led yoga-based recovery groups. Her motivation for developing the yoga-based groups, was to offer individuals a holistic alternative to traditional talk therapy. In doing so, this allowed individuals whom were resistant to counseling, a physical outlet for attempting to improve their mental health. Other areas of special interest include: relationship issues, communication problems, conflict resolution, healthy boundary setting, stress/anger/anxiety management, play therapy, and sandtray therapy. Yesenia sees clients 4 years old and older and she is currently under play therapy supervision with Dr. Villarreal-Davis, RPT-S. Regarding her educational background, she earned her Bachelor's degree in psychology, with a minor in sociology, from The University of the Incarnate Word, in 2004. Then, in 2008, she earned her Master's degree in community counseling, from UTSA. During her free time, she enjoys nature, running, hiking, yoga, music, reading, comedies, and spending time with her loved ones.
John Self, MA, LPC, LCDC, NCC
John is a Licensed Professional Counselor (LPC), Licensed Chemical Dependency Counselor (LCDC), and a board certified National Certified Counselor (NCC). John completed his undergraduate work in 2003 at Wayland Baptist University in Plainview, Texas and received his Master's Degree in Counseling from the University of Texas in San Antonio in 2012. John has worked in the field of mental health, substance use, and lifestyle recovery for over 20 years. He is a highly skilled and trained therapist, with experience with working with children and their families, adolescents, adults, and couples. He has a background in the non-profit and governmental sectors, and has a focus on wellness, mindfulness, with a holistic approach to therapy. John has worked with a wide range of psychotherapeutic methods specializing in cognitive behavioral therapy, solution based focused therapy, motivational interviewing, client centered therapy, relaxation techniques, and talk therapy in working with individuals, couples, and families.
In his own words, John stated, "I believe in providing the highest quality counseling care for the patients I serve. I have received training and have worked in the most challenging fields of mental health care in order to develop and sharpen my skills to help you achieve your personal and relationship goals. My services include individual, group, marriage and family, chemical dependence, rehabilitation, education and career development, and sexual issues counseling. For over 20 years, I've dedicated myself to helping adults and adolescents achieve their goals and although reaching out for help can be scary, it is also the first step to reclaiming yourself. I collaborate with my clients in helping them address the issues that interfere with their daily function. I believe in each individual's right to happiness and am often humbled that I can be a part of that journey. I have spent much of my career helping those suffering from the disease of addiction as well as those healing from trauma. My focus is on YOU – the client. We will work together on the issues and topics that are important for your own personal change and growth."
John specializes in the following issues: substance use and abuse issues, anxiety and stress management, depression, child and adolescent issues, coping skills development, parenting skills, self-esteem building, self-harming behaviors, sexual abuse, trauma/PTSD, grief and loss, woman's issues, life transitions (career, life stages and changes), marriage/couples counseling, caregiver stress, and military issues (family, reintegration and deployment).
Larry M. Van Hook is a Licensed Marriage and Family Therapist in the State of Texas. He is also an ordained Baptist minister, former active duty Army chaplain, and current Texas National Guard chaplain. Serving in full-time ministry for over 25 years, including two deployments to Iraq, Larry has experience with both civilian and military personnel. While the mainstay of his work is with couples and families, Larry also is a Certified Family Trauma Professional. He is also trained in Eye Movement Desensitization and Reprocessing (EMDR), a well-known and viable option for trauma including PTSD and sexual assault or abuse. As one might imagine for a chaplain, Larry has much experience with grief, anxiety, and depression counseling. Larry works with teenagers and older unless part of family counseling. His approach to counseling is both spiritual and constructive using systems thinking and mindfulness. He uses lots of visual approaches and often includes metaphor. He will make counseling fun when he is able! Larry is well-educated, having a not only his required Master's degree in Counseling (2015) but also holds Master degrees in religion and ministry. He completed his doctor of management in organizational leadership in 2011. Larry married Tina Johnson in 1992. Together they have three children: Jonathan, Victoria, and Jacob. He enjoys bike riding, genealogy, reading, and family time.
.Jamoki "JD" Dantzler, Ph.D., LPC
Jamoki Zakia Dantzler (JD) is a Licensed Professional Counselor and movie enthusiast. He received his Master's Degree in Counseling from the University of Texas at San Antonio in 2012. He also earned his PhD in Counselor Education and Supervision in 2017.
JD was a military brat from birth to adulthood. His worldview is largely shaped by his experience which includes living in Germany (both before the wall and after the wall) and the years living between Maryland and California.
JD has had over 7 years of experience which includes counseling individuals (children, adolescents, and adults), families, and couples. He also has experiences working with refugees from around the globe. He has supervised counselors in training developing a program created to develop researchers, supervisors, and educators. He also has five publications in the last four years of research in the field of counseling including his dissertation on humor and adult attachment. He is seen as an expert in the areas of cinematherapy, refugee health, and humor. Clinically, he specializes in helping patients deal and cope with anxiety, depression, men's issues, trauma, PTSD, family issues, and grief and loss. JD's approaches include CBT (Cognitive Behavioral Therapy), Gestalt, Solution-Focused Brief Therapy, Choice Theory, Play Therapy, and Sandtray Therapy. JD sees clients 3 years old and older and he is currently under play therapy supervision with Dr. Villarreal-Davis, RPT-S.
JD was authored and co-authored many articles about cinematherapy and its impact on clients. Articles include, "How the Marvel Cinematic Universe Represents our Quality World" and "The Walking Dead Model of Gatekeeping Transparency," which was created from his love of AMC's TWD.
During his spare time JD enjoys reading, creative writing, studying languages, martial arts, interior design, taking care of his plants, weight training, and collecting painted statues of superheroes which he is not ashamed of.
Traci Brown is a Texas Licensed Marriage and Family Therapist (LMFT). She received her Master's degree in Marriage and Family Therapy from Capella University in 2013. She is currently obtaining her Doctorate in Industrial/Organizational Psychology from Grand Canyon University. She has over 5 years of clinical experience with couples and families. She believes that everyone is worthy to share their story in a supportive, non-judgmental environment. She feels privileged to be a part of someone's journey in understanding their past, being aware of the present, and setting goals for the future. As an LMFT, she looks at the big picture and pays attention to the system surrounding her clients and the impact it has on the situation at hand. She specializes in and enjoys working with relationships, families, and individuals who are ready and willing to change their lives. Her approach to therapy is to use a systemic, directive approach with humor while focusing on emotional intelligence (EQ) with expanding your emotional vocabulary. Emotional intelligence allows you to focus on your emotions and how your emotions control your life. In her free time, Traci enjoys spending time with her family, traveling, reading, and sitting in the sun!
Tosha Salazar is a Licensed Professional Counselor who received her Master's degree in Professional Counseling from Texas State University in 2015. Tosha's previous experience includes four years working with individuals will developmental delays, including autism, and five years working with children, teens, and families in the school, home, and residential treatment settings. These experiences have given her a well-rounded perspective of how a variety of factors can impact a child's functioning, and the importance of exploring every area of person's life in order to find the triggers of emotional, mental, and behavioral issues. Tosha believes that improved mental health is gained through increasing knowledge, honesty, flexibility, creativity, and humor, and strives to bring all of these into her sessions.
Tosha's areas of speciality include: anxiety, depression, trauma, anger management, autism, relational issues, parenting skills, adjustment and life transition, children, teens, young adults, and families. Methods employed include: CBT, play therapy, art therapy, mindfulness, and solution-focused therapy. Tosha sees clients 4 years old and older and she is currently under play therapy supervision with Dr. Villarreal-Davis, RPT-S.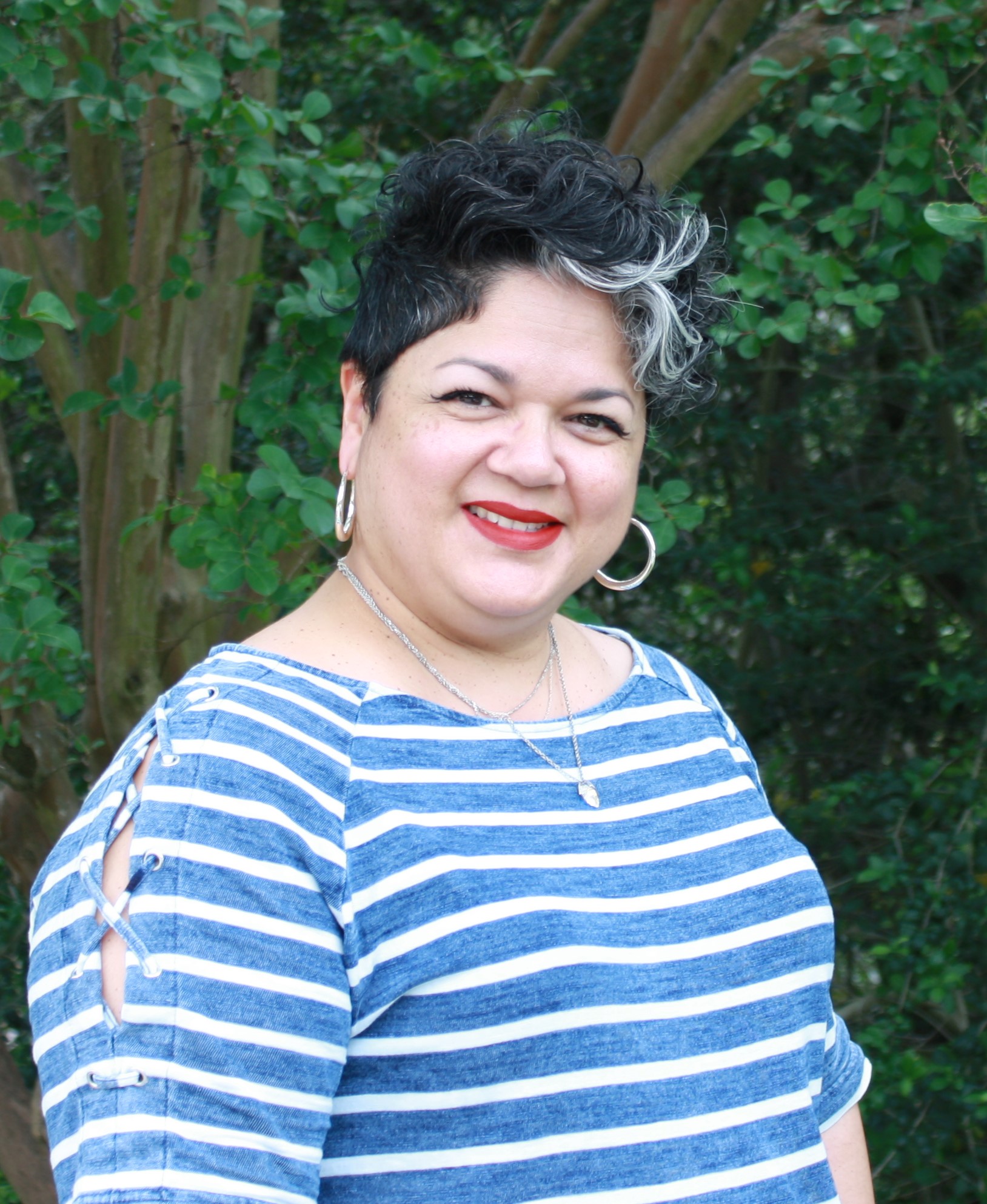 Cheryl Rivera is a Licensed Marriage and Family Therapist (LMFT) and received her Master's degree in Family, Couple, and Individual Psychotherapy from Our Lady of the Lake University in San Antonio, TX in 2014. Cheryl believes every individual has the ability to heal from within with the appropriate encouragement and support of a licensed therapist. She has a strong desire to assist families, couples, and individuals utilizing the needed therapeutic approach tailored to their needs from a non-judgmental stance. She is a strength-based, systemic oriented therapist and utilizes Collaborative, Narrative, and Solution-focused approaches. Cheryl integrates techniques such as mindfulness, self-compassion, and self-empowerment. She believes in collaborating with both the client's life skills and her professional expertise to reach the desired goals in therapy. She will incorporate the individualized religion and/or spirituality and familiarize when unknown to better serve the therapeutic experience and outcome. Cheryl has experience working with at-risk youth and their families, LGBTQ, substance abuse, couples challenged with communication and intimacy issues, strained family dynamics, unresolved grief, challenges with major life changes and personality disorders such as Bipolar Disorder and Borderline Personality Disorder. She believes everyone has a resiliency they may not recognize during times of duress and tend to forget they have. She has a passion for reflecting the strengths within an individual's sharing of their stories, while assisting with coping skills and healthy communication tools. She believes therapy can be a tool to get back on the desired life path and increase one's self-esteem and positive self-regard. It is Cheryl's belief there is no "one truth" and being open to exploring the client's perspective with no personal biases. She enjoys reading, exploring new territories, traveling, dancing, listening to an array of music, watching movies, going to the beach, and taking photos of nature. She has a passion for learning and spending quality time with her family and friends. She believes her purpose in life is to shed a positive light of awareness on those who are open to it and to grow from this interactional experience.
Brooke Gilliland, BA, Practicum/Internship Student
Brooke obtained her bachelor's degree in Crisis Counseling from Liberty University in May of 2016. She has completed extensive work with nonprofits organizations and churches. She also has led local family and marriage enrichment small groups as well as worked with women in crisis.
Currently, Brooke is completing her Master's degree in Clinical Mental Health Counseling from Liberty University. During the Spring of 2019, she began her counseling experience as a practicum student working at this site and a pediatric psychology clinic where she saw children, adolescents, and adults. Under the supervision of Dr. Christina Villarreal-Davis, RPT-S, Brooke utilized play therapy in her counseling work with children ages 4 and up. In her work with adolescents and adults, she worked from a Cognitive-Behavioral Therapy approach to help her clients challenge negative belief systems that lead to unwanted feelings and behaviors. Brooke has also enjoyed working with adults addressing issues of anxiety, grief, depression, and faith-related concerns.
Brooke continues to grow in the profession as she works towards advancing her skills, continuing her training and supervision in play therapy under Dr. Villarreal-Davis, maintaining professional membership in the American Association of Christian Counselors, working towards her goal of obtaining her counseling license in the state of Texas, and working towards obtaining her credential in play therapy. Brooke is also a former military spouse and is eager to assist military families. She is currently seeing clients at the private pay rate of $25 per session and under the supervision of Dr. Christina Villarreal-Davis. She is available on Mondays (10am-4pm; 5:30pm-7:30pm) & Wednesdays (10am-6:00pm).